Kyle House Fitness HIIPfit Heroes - Kell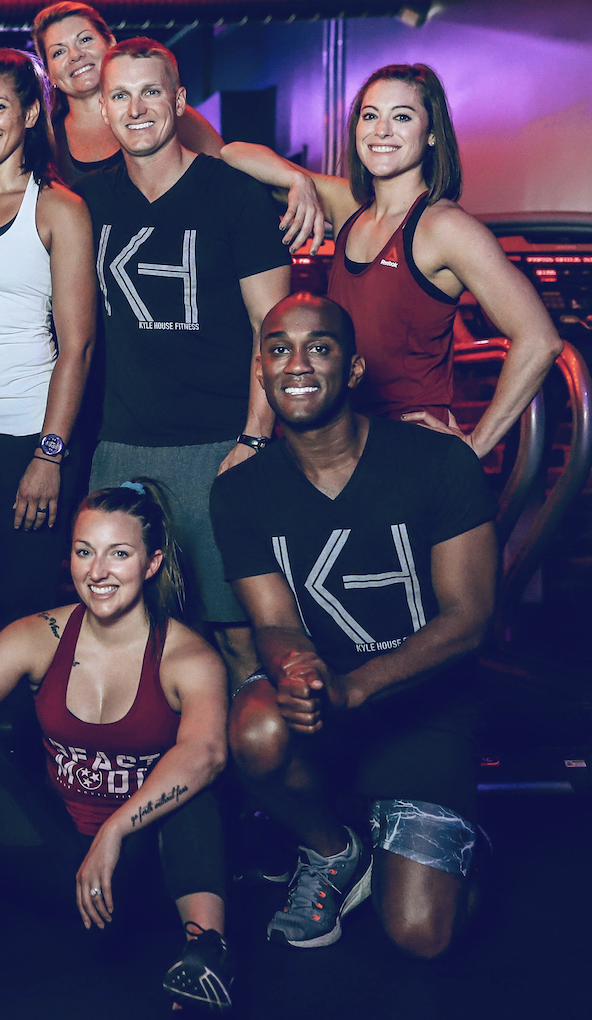 Kell Completes Over 400 HIIPfit Classes
Meet Kell.
Say hello to our buddy Kell and help us welcome him into the HIIPfit Hero club because he has completed over 400 HIIPfit classes.
Kell started his Kyle House Fitness journey with us back when we first opened our KHF doors in 2016. Since that time he has been dedicated to building his best life by staying dedicated to his fitness goals, Kell even gets in two-a-days on his journey to conquering 400 classes! He has been a staple in the KHF community. He not only reached his own goals, but he has been an amazing part of helping encourage others in and outside of the Kyle House Fitness HIIPfit classroom. We truly appreciate all of his hard work and energy he brings with each and every workout.
We were able to sit down with Kell for a quick chat and we got to learn a little more about this HIIPfit Hero. Here are some of the questions we asked him:
What is your favorite thing about working out at KHF?
"I always enjoy the 30 day challenges and seeing the improvements my body makes when I concentrate on diet and exercise during that time period. I see great results each time we do a 30 day challenge."
What is your favorite part of the HIIPfit high intensity interval class?
"I enjoy the burn out & the cool down at the end of each workout. I have a good sweat going when I get to the burn out and then can relax and stretch at the end to cool down. The cool down always puts me in a good mindset to go about the rest of my day regardless of the time I workout."
What has been your biggest fitness success?
"Being able to push through a major injury last year was a big success for me. I really hurt my shoulder last year and couldn't do chest exercises for weeks - if not months. I stayed with the classes and the instructors were great to help me modify my movements until I was able to return to full strength."
What is your favorite exercise or movement in HIIPfit?
"Anything core/ab related"
What are your future fitness goals at KHF?
"Continue to strive to eat/drink well and hit my macronutrients. I feel the rest will take care of itself."
How are you going to continue your new and improved lifestyle?
"Accountability with friends, family and the staff at KHF"
Kell, thank you so much for sharing your journey with everyone. You are an inspiration and we look forward to your continued success and conquering even more of your goals! Oh, and your initials are pretty cool too KH ;)
Cheers to looking good and feeling good!
P.S. You are our HERO, and check out dem gunz! :)